Posted on 29 December 2019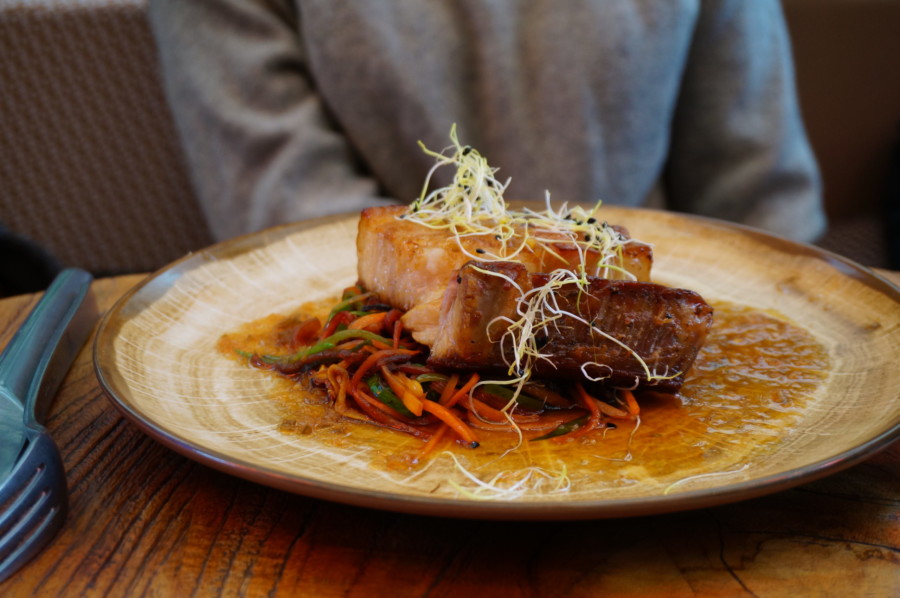 Today, we meet at Gilberte, a new spot in Odeon district where poultry is the star.  Free-range and spit-roasted in the grill room, French poultries are cooked in different ways and carefully pampered!
Well seated on the terrace, we first look at the starters: country terrine, snails, foie gras, burrata… great classics among which the scramble eggs with truffle that will suit us. After a little waiting, things get serious with the chicken supreme and its hazelnut & parmesan crumble. Very tender, we like its cooking juice and its delicate flesh. We then opt for the crispy pork belly from Eric Ospital and its pan-seared vegetables. A little greasy, we still appreciate its melting aspect and tangy touch. Dessert time is coming, and we go crazy for the Saint Domingue chocolate mousse. Between mousse and ganache texture, it's not too sweet and we enjoy it with pleasure. We end up light (LOL) with the excellent pain perdu brioché of which we make only one bite!
Cosy place, friendly atmosphere and respect for the product, we validate.
This site uses Akismet to reduce spam. Learn how your comment data is processed.